BetDSI Sportsbook Payouts
BetDSI is a great online sports betting site for USA and international players alike. BetDSI provides plenty of wagering opportunities for players as well as tons of different extra perks. One of their best features, though, is the speed with which they process and send out payouts. There's a lot that goes into sportsbook payouts. Speed, withdrawal limits, how often you can request a payout, and the fees associated with them. All of these details are laid out on this page. By the time we're done, you'll know everything there is to know about BetDSI sportsbook payouts.
BetDSI Sportsbook Withdrawal Methods
Person to Person Transaction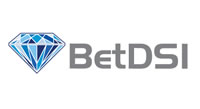 Person to Person Transactions are made via a virtual transaction application that allows players to have their withdrawal directly deposited into their account. There is a sliding scale when it comes to processing fees. If you are requesting a payout for $100, the fee is $25. If you're requesting a withdrawal of $200, the fee is $35. And if you're requesting the max withdrawal amount, $300, then the fee is $50. It can take up to 3 business days for the money to reach you, but usually only takes a few hours, depending on the volume of withdrawal requests.
Bank Draft – Regular Mail
This withdrawal method allows you to receive a check in the mail with the sum total of your payout. It might take up to 7 business days to receive it, but you can request a bank draft by regular mail for as little as $100 or as much as $3,000. There is a flat rate $50 processing fee for all withdrawals. Bank Draft payouts can be requested once every week.
EcoCard
An EcoCard withdrawal can be requested when you have used this card to fund your account. Only the account used to make deposits can be credited with this sportsbook payout. EcoCard is not an accepted banking method for US bettors. Payouts can be requested once every 7 calendar days. There are no fees, and withdrawals range from $100 to $1,000 per transaction. It can take up to 3 business days to process this transaction before funds are credited back to your account.
Bitcoin
Requesting a bitcoin withdrawal from BetDSI is easy. There is a minimum $50 withdrawal, but you can request a payout of up to $25,000. Requests can be made every 24 hours, but only five bitcoin payouts may be requested per week. There is a weekly withdrawal limit of $100,000, but if you contact customer service, they can work with you to adjust this limit. There are no fees when you request a payout with bitcoin, but the conversion rate at the time of the requested payout will be used to convert from USD, CAD, EUR, or GBP to bitcoin.
More: Bank Wire Payouts

How Do I Request A Payout At BetDSI?
At BetDSI, requesting withdrawals is simple. When you want to request a payout at BetDSI sportsbook, all you have to do is go to the cashier tab and click the Withdraw option. The book will first attempt to send your payout to you via the deposit method you chose – so if you used Bitcoin, Person to Person, or your EcoCard, that's the way your payout will come to you.
If you chose to make a deposit via credit card, you will have to fill out a credit card authorization form for each card that you made a deposit with. Documentation can be submitted via email or live chat. When the paperwork has been processed, you can receive your payout in the form of a "returned" payment to your credit card account, but this doesn't always work.
When requesting a payout from BetDSI sportsbook, keep in mind that you must completely rollover the total amount of your deposit before you can retrieve the funds from your account. This means that if you deposited $1,000, you must bet at least $1,000 before you can withdraw from the book. Withdrawals requested via the phone or live chat will be assessed a $10 service fee.
Are BetDSI Sportsbook Payouts Safe?
Yes, all of the payout methods offered by BetDSI are safe. Running all along the bottom of BetDSI's withdrawal page are their certifications and awards from companies like SBR, an online sports betting watchdog group. They also employ SSL technology, which acts as an encryption, keeping all of your personal and private financial information secure. There has never been a breach in security at BetDSI, and your payouts are safe here.
At BetDSI, there is a loyalty rewards program. No matter what level you are on, you are eligible for at least one free withdrawal per month. A credit will be issued to your account to cover the fee at the time of withdrawal. This is just one incentive for joining the loyalty rewards program at BetDSI. If you become a Diamond Reward member, you receive two free withdrawals each month.
Can I Request A Payout On My Mobile Betting Device?
SportsbookPayout.com knows the great thing about betting on sports online is that you can also do so from your mobile device. If you happen to win big and want to request your withdrawal right away, you can do so from your smartphone or tablet. BetDSI's mobile site is fully functional, which means that whatever you would do on the computer, you can do from your mobile device.