Sportsbook Withdrawal Limits + Amounts
All bettors who take up online sports betting want to win every bet that they make, and from there get paid the big bucks from doing so. For those bettors who do win wagers, there comes the time for a payout to take place from the sportsbooks. Exactly how much a bettor can withdraw depends on both the bettors and the sportsbook.
Different sports betting sites have a process in how they handle payouts, from the methods that they offer, to the fees that they charge, and even the withdrawal limits that they have. We want to focus on the latter, with the limits taking the main focus here. Withdrawal limits are important to understand, and a bettor should find out what those limits are to best come up with the way to withdraw and get the maximum payout.
How Much Can I Withdrawal From An Online Sportsbook?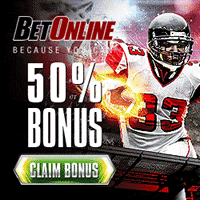 A sportsbook can have the same method for paying players out, but a different limit. However in general, the option with the highest payout is a bank wire. A bank wire is processed similar to a wire transfer, but comes through in batches as opposed to being processed individually.
A bank wire takes about 10 business days to be received, but is routinely marked for its ability to allow bettors to withdraw big sums of money. We are talking $10,000 and even $15,000 at a time. This can be 10 or 15 times the other amounts that are on site. This method is there for the bigger players to take out large payouts in one transaction, without having to absorb the different fees for other methods where limits are smaller and only so many can take place per week.
Overview Of Sportsbook Withdrawal Limits Based On Methods
Below we list out specific payout methods, but we generalize about the limits because each individual sportsbook you visit might be slightly different. It's important to keep that in mind when you search, as you will want to know the details of the limits.
Check payouts can have small limits as minimums because they are very popular to pick from for bettors. With many depositing with credit cards, the check option for a payout is common. The maximums for a check might go up to $1,000 per check, but sometimes can be seen up to $3,000 in many cases as well.
A wire transfer has some of the smallest limits found anywhere. Western Union transfers can go up to about $800 and can start with as little as $1. For a MoneyGram transfer, the limits can be as small as $550 for the maximum, but also can go up to $800. Most sportsbooks who have these options allow one transaction per day.
A bank wire will have a high minimum payout and a high maximum payout. That's because it's geared towards bigger players, like we said in our answer above. Typical limits start at about $1,000, and can sometimes have no limit as far as what the maximum payout can be.
Low + high limits have made getting funds refunded to your debit or bank card when you win one of the most popular options for sportsbook withdrawal where it is used. The DCFA has a limit of $250 to start for the first transaction, but can go up to $2,000 on a withdrawal after that. The minimum withdrawal on a DCFA is $20. These limits are set because only one sportsbook has this method currently.
The limits on bank wire sportsbook payouts can vary quite a bit, but the minimums are typically rather high at around $1,000. Some money orders and cashier's check have a maximum amount of close to $10,000 so there is certainly some variance in these.
Choosing The Right Sports Betting Site
When it comes to payout limits, we recommend that you visit the sportsbook to figure out what exactly the specific limits are. Hopefully you have a general understanding of what some limits are and how they are enforced. Whether by the number of transactions per day, the fees, or other aspects, withdrawal limits are every bit as important as any aspect of being paid out.