Legal UFC Betting
As the Ultimate Fighting Championship has taken off in popularity over the last several years, so too has legal UFC betting. However, most casual bettors and fans of the sport interested in wagering on MMA action don't actually have any brick-and-mortar venues near them where they can place their bets (though this is changing as more and more states allow legal sports betting in the wake of the PASPA overturn in 2018). However, it's easy enough to find a place to place your wagers if you simply turn to the Internet, and that's exactly what tens of millions of US sports bettors do each and every year in order to bet on their favorite players, teams, sports, and matchups.
Where To Bet On UFC Fights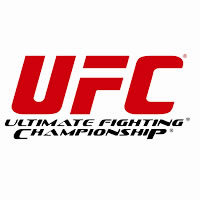 If you poke around on the Internet looking for where to bet on UFC fights, you're going to be overwhelmed with options at the outset. However, don't let that dissuade you, as most of these can be ignored right off the hop. Instead, you'll want to stick with the handful of tried and true legal UFC betting sites that have withstood the test of time and proven themselves reliable and customer-friendly.
Sites like BetOnline, SportsBetting, Bovada, BetDSI, BookMaker, and 5Dimes have all been offering lines on MMA fights for ages, and they each have industry-leading reputations for player safety, information security, comprehensive betting options, and guaranteed payouts. If you're going to put your hard-earned money on the line, you should only trust the best in the business – and with these sites, you'll be doing exactly that!
Most sports have a tremendous number of bet types and wagering options to choose from for any given matchup or contest, but MMA is different. With only a few common UFC bet types to worry about, the sport is perfect for beginners and old vets alike, as everything is extremely straightforward. In mixed martial arts, you typically only have three things to consider as a bettor: the winner of the fight, the method of victory, and how long the fight goes.
You'll get moneyline odds on these at just about every sportsbook, and that's pretty much it. For the biggest fights, of course, many books will have lots of props and specials, but this is the exception rather than the rule. (If you like these types of wagers, by the way, no site does them better than 5Dimes, as oddball bets and unusual lines are their specific specialty.)
Because of the general scarcity of UFC bet types, that means that in-game UFC betting is usually going to be pretty thin, as well. In reality, there just isn't that much that bookmakers can offer action on during a given round of a fight. While most sports have literally hundreds of potential in-game, live betting options for each contest, making these odds requires downtime, which is something that combat sports in particular simply don't have much of. At most, you'll get dynamic, adjusted lines on basic wagers between rounds, but legal UFC betting is all about getting your bets in before the action starts. After all, that action could be over in a matter of moments!
Mobile betting is by far the most popular way to bet on sports worldwide, and though the top offshore sportsbooks that serve the United States don't actually have any official iPhone apps or Android apps to download (due to Apple and Google corporate policies on real-money gambling products), you can still wager on the go smoothly and efficiently by simply visiting your legal sportsbook of choice via your smartphone or tablet. As long as you have a mobile device with a modern web browser, you can deposit, browse boards, place bets, build parlay cards, and even request payouts conveniently and quickly, no matter where in the country you happen to be. Legal UFC betting doesn't get any more accessible than that!
Fastest Deposit Options For Legal UFC Betting
There are usually several different ways you can fill up your account at most sportsbooks. That said, the majority of people want to use only the fastest sportsbook payouts so they can bet right away. So if that's what you're looking for, look here: The fastest deposit options for legal UFC betting, hands down, are going to be credit card and debit card transfers, as well as Bitcoin/Litecoin/Ethereum transfers. While cryptocurrencies are getting more and more popular for this purpose, plastic is still king.
High rollers and more old-school types who wish to deposit via "paper" methods can opt to send in a cashier's check, make a money order, or kick of a bank wire transfer, but all of these avenues can take up to two weeks to clear, so you'll have to get your account funded well ahead of the UFC fights you want to wager on.
Fastest Withdrawal Options For Legal UFC Betting
For the fastest withdrawal options for legal UFC betting, nothing beats cryptocurrencies. Bitcoin, Litecoin, Ethereum, DASH, Bitcoin Cash, and other altcoins are available at various industry-leading sportsbooks, and if you claim your payouts via these means, you will usually see your money within just a few hours.
For those who haven't yet embraced crypto (and we wholeheartedly recommend that you do so ASAP), other withdrawal options include classics like courier checks, money orders, Western Union and MoneyGram transfers, and bank wires. As with deposits, though, getting your legal UFC betting payouts through these means will generally take up to two weeks.