Cash Wire Transfer Sportsbook Payouts
If you are looking for a good way to withdraw money from a sportsbook account that is quicker than the old snail mail, but not quite as risky as linking the site to your bank account, then a cash wire may be for you. Cash wires are money transfers done through a large company that allows two different individuals to transfer money in between themselves. You simply must find a local MoneyGram or Western Union store and pick up your cash.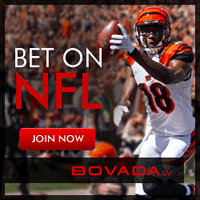 If the prospect of simpler quicker payouts from online sportsbooks seems like your cup of tea then please read on and inform yourself of the good and bad of cash wires. Many subjects like fees, limits, and even some sites that accept cash wires will be listed.
Do Cash transfer Withdrawals Work For USA Players?
Both MoneyGram and Western Union are companies based in the west. They are spread throughout the US and available to all US citizens. In a way this payout method is substantially more important to US bettors than others as it allows them to receive payout discreetly.
Pros + Cons of Using Wire Transfer Withdrawals
Quick Payout: Cash wires are one of the fastest ways to get your money after requesting payout. Once you place the order online you should receive your payout within the same days. Many options will take a week or longer to reach you. Learn more about sportsbook payout times by clicking the preceding link.
Convenient Limits: While it certainly doesn't offer the highest available payouts it does offer lower minimums than most other methods making it ideal for those that need quick money. You can make a quick cheap deposit and have your money by sundown.
High Fees: One disadvantage of cash wires is that their high level of convenience can come at the price of a higher fee than most other payout methods. The fees for getting money out betting accounts can range from small amounts like $20 or $30 dollars but can go up to as much as $185. While it can seem a little high it may be worth it for the convenience of being able to pick up your payout in cash.
Best Sportsbooks That Have Wire Transfer Payouts
Sportsbooks that accept and send cash wires are a dime a dozen, thought the quality sites are fewer and farther between. These sites can ensure a quality experience that goes beyond just the deposit and payout. Take a look at the ones we've laid out below and know these are the best of the best + players can feel safe betting them.

Bovada is a great sportsbook whether you're looking for good payouts or a solid betting experience. They have a plethora of options to change how you wager and don't slack on the extras. You can always depend on their fast payout methods one of which is cash wire. Bettors looking for an all-around good experience can't do much better than Bovada.
How Long Do Bovada Cash Wire Payouts Take?
Being a generally quicker method of receiving payout means that Bovada can generally get cash wires to you within about a day of you requesting it.
More: Find Out More About Bovada's Payout Methods - Go To Bovada Sportsbook

One of the top online sports betting sites in the world is BetOnline and it comes as no coincidence that we here at SportsbookPayout recommend them. They not only have great bonuses like a 50% match bonus on your first deposit, but they also have a lifetime bonus for every deposit after that as well. In addition they have many other methods of payout for any kind of bettor.
How Long Do BetOnline Wire Transfer Payouts Take?
BetOnline states that it will take anywhere from 12 to 36 hours to receive your cash wire. The only step besides requesting it is finding a cash wire provider near you.
More: Find Out More About BetOnline's Payout Methods - Go To BetOnline Sportsbook
Cash Wire Payments - Very Reliable + Fast... Be Prepared For Fees
Cash wires are a solid method for payout that are readily available to all US residents. There are many perks to receiving your payout with cash wires such as how quickly you will receive the payout. They also have the benefit of letting you get small payouts so you can use it when you don't want to withdraw a lot of money. The downside is the high fees that come along with this convenience. For what it is worth though it isn't hard to request this payout as there are no associated forms or sign up steps.