Bank Wire Sportsbook Payouts
Many potential bettors don't mind the long wait of methods of payout like checks; however the constant fear of it being lost in the mail will drive many to find a better way to withdraw. For those that want to take a little more of the risk out of receiving your payout check out bank wires. A bank wire is where the site wires money directly to your bank account. The transfer is completely electronic meaning it won't get lost in the mail and you won't even have to worry about depositing your payout as it goes directly to your account.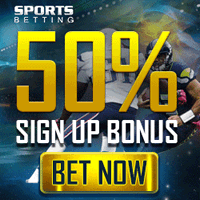 Those interested in this kind of payout should continue reading as further on we will discuss things like who it works for, the pros and cons of this payout method, and even suggest a few sites where you can take advantage of this payout method.
Do Bank Wires Work For USA Sportsbook Withdrawal?
While many different sportsbook withdrawal methods are difficult to use in the US, bank wires are still available. Most banks in the US will accept wires so you should be able to get payouts no matter who you bank with.
Pros + Cons of Using Bank Transfer Sports Betting Payouts
Small Fees: Bank wires incur smaller fees for sportsbook withdrawal than many other forms of payouts. While many range in the hundreds of dollars bank wires only go up to about $75 making it one of the cheaper ways to receive your payout.
Large Payouts: What this means is that larger than average payouts can be requested with bank wires. Many payout methods will only allow small margins like a couple thousand. Bank wires can allow users to withdraw as much as $50,000 or more at a time which means users with a lot of money to move can do it quickly and cheaply using this proven payout method..
Quick and Easy: Another benefit of bank wires is that they are generally quicker than many snail mail methods. The longest wait time for a bank wire is ten business days and that is only if the bank is very strict with its transfer policies.
Takes Time To Setup: One glaring flaw is that it can be difficult to set up the transfer the first time. Each bank has different protocols for wire transfers meaning you must find out what you need to do to receive a wire transfer. In addition you will often have to contact the betting site itself and have them guide you through the procedures for setting up a wire transfer.
Not 100% Guaranteed To Work: Another downside is the possibility of it being denied. Unlike a check were the money provider can be harder to discern, bank wires are easier to trace and in some cases block. You will have to keep in mind that many times wire transfers can differ from bank to bank so some may be easier to use this payout method with than others.
Sportsbooks With Bank Wire Withdrawals
Many sportsbooks stray away from payout methods like wire transfers as it requires a lot of work on their part in order to process and send the payout. However if a site isn't willing to go the extra mile to help its customers than is it really worth anything in the first place? If you want to find sites that are dedicated to making payouts as easy as possible for their bettors then read on.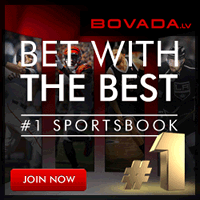 Bovada has been proving their dedication to their player base for more than two decades now, so it should come as little surprise that they are the leading online sportsbook for bank wire payments. This site not only gives new users a 50% match bonus just for signing up (up to $250), but they have some of the easiest payouts of any site on the net. They make sure that any method they use, even sportsbook deposit methods, will be reliable and convenient for their bettors.
How Long Do Bovada Bank Wire Payouts Take?
Once you have filled out your request it should take less than a week for Bovada to get your payout sent away. In general these take around 5 to 10 business days but there are not many other methods that will alllow users to withdraw as much as $9,500 each week.
More: Find Out More About Bovada's Payout Methods - Go To Bovada Sportsbook
Here at SportsbookPayout.com we are all about payouts, and because of that SportsBetting has always been on our radar. They consistently offer more payout options than their competitors and always provide detailed instructions so you never feel lost when trying to get paid. There is a going to be a fee of about $45-70 associated with your payout, however on Fridays they offer a $50 dollar discount for your preferred method of payout.
How Long Do SportsBetting Bank Wire Payouts Take?
In general your payout from a wire transfer should be received and processed within a week. While some banks may take longer it will at most be 10 days. Keep in mind though requesting payout from SportsBetting it has to be between 9:00 am – 1:00 pm Monday through Friday.
More: Find Out More About SportsBetting Payout Methods - Go To SportsBetting.ag
Bank Wire Payouts - Takes Work To Setup, Always Worth The Time!
Bank wire transfers are good for anyone who really doesn't want to deal with the hassle of waiting for a check or a cash transfer and then remembering to deposit it in their bank accounts. With bank transfers you simply request it and then the rest is done for you. The payout times for this method can be a little long but the withdrawal limits certainly make up for it.
Banks all over the US accept wires though each bank will have different policies and instructions for the transfers. The security of these wire transfers is absolute though you may need to jump through some hoops in order to get it to work. Often times you will be required to e-mail or fax the betting site of your choice the bank instructions on wire transfers, so be ready to go through some red tape. Once you're through though, you will find wire transfers are one of the cheaper and quicker methods of receiving payout.