BetOnline Payouts + Withdrawals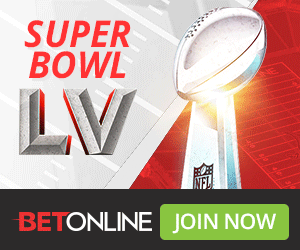 BetOnline Sportsbook has been providing a top-rate online sports betting service for more than a decade to thousands of account holders. Across the board, BetOnline puts together offers and betting lines that often go unmatched by its competition. There are a lot of positives when talking about this sportsbook, so you will likely notice an upbeat tone throughout the different sections we go over.
The majority of what BetOnline focuses on in relation to the different payout options can be found within this review. Before getting into all of that, know that BetOnline's sports betting payouts are one of the best aspects to this sportsbook just as it should be with any online sportsbook that considers itself to be one of the best. Learn about the different choices, plus the details surrounding the withdrawal options such as fees and the length of time that it will take to get to you after you decide to make a withdrawal from your account.
How Long Do BetOnline Payouts Take?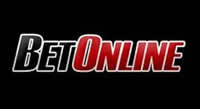 They don't take fast at all! In fact, there are methods that can have your payout two you in a day or two through an electronic transfer. BetOnline offers plenty of payout options for players from the United States to use, in fact more so than most sports betting sites where American players are accepted. This opens the door to plenty of different U.S.-based residents to wager at BetOnline because of the online sports gambling payout methods used there. The option of a Western Union transfer for example can get a player their money in 12 hours, so we aren't talking an extended waiting period.
Sportsbook Withdrawal Methods At BetOnline
We've said that there are quite a few ways to receive your payout from BetOnline, and just below we go into some detail about what they are, how long they take, and any other pertinent information that might be relevant to each of the methods used to make sports betting payouts at BetOnline.
Check - Checks for BetOnline payouts have three different options. Keep in mind that different fees accompany these as they relate to the time it takes to get paid. A check in the mail, a check through a courier, and an ExpressCheck are what the check options BetOnline users can pick from.
Western Union - This wire transfer will get a BetOnline payout to you faster than any other method, but there are fees that come attached. The more that a Western Union transfer is sending, the high the fee will be, but the maximum fee is only $60 up to an $800 payout.
MoneyGram - Similar to a Western Union transfer, a MoneyGram will be in your possession within 12-36 hours after withdrawal approval. MoneyGram is another very fast transfer that takes place from the cashier at BetOnline.
Money Order - Along the same lines of a check, a money order can also be sent to a player who has made a deposit through this method. A money order can take up to 10 business days to be received by the player.
Bank Wire - Taking up to 10 days to be received, a bank wire offers players the highest maximum withdrawal amount available at BetOnline's sportsbook so there is an advantage for players taking out a lot of money here. Bank Wire fees are quite low in retrospect comparing dollar amount to fees.
BetOnline Payout Fees
One of the most important things to consider are the various fees that come along with using each of the payout options. This could play an important role in what you are trying you withdraw based on what the fees are that will be in that dollar range. But at the same time the variable of time can come into play. When considering the check option, the ExpressCheck will get there the quickest, but it will have the highest fee... $50.
As we look at wire transfer options it will depend on how much you withdraw. The time it takes to receive a payout remains the same, but the high the dollar figure the more the fee. But with a low maximum withdrawal, a cash wire transfer is appealing.
BetOnline Withdrawal Limitations
Time - BetOnline users are given a $50 discount on any fees incurred if they opt for a withdrawal once every 30 days. This can go to cover the fee entirely or the majority of it should the fee exceed $50 (most cases do not). In essence, BetOnline offers a free withdrawal every 30 days. Payouts requested more often will be subject to any and all fees stipulated by BetOnline and the cashier. Wire transfers limit users to one withdrawal per week. BetOnline does not specify payout limits in terms of how often they can be had for checks and bank wires.
Amount - BetOnline has several different options for user to get money out and each has corresponding withdrawal limits to suit a wide number of users. There are a few different check options, wire transfers and sportsbook transfers available. A payout at BetOnline can go up to $15,000 through a bank wire, but can be as little as $50 through the use of a cash wire transfer.
Other Stuff You Need To Know About BetOnline's Sportsbook
There's much more to BetOnline that needs to be discussed to. Simply put, the sportsbook has too much to offer to limit the entire page to the payouts, fees, and how long it takes to get your money. In that spirit, we want to get into a quick rundown of other parts to this great site.
How To Join - The BetOnline Registration Process
For starters, let's discuss how one can join BetOnline. It won't take but a few minutes out of your time to have your new BetOnline account formed, which is at absolutely no cost to you. Bettors from all 50 states in the U.S. are accepted at this site, which is nice because some sportsbooks might limit which states they let create accounts. BetOnline will have you ready to deposit and bet within minutes. An email is required for your login, plus a password is created for your new account.
Are U.S.A. Players Allowed To Bet At BetOnline?
Just above we mentioned BetOnline allows players in each and every state to play. They are licensed out of Panama City, Panama and are free to accept who they please. The main target at BetOnline is U.S. bettors. BetOnline does not exclude any state from being able to sign up and join to wager.
BetOnline Deposit Methods - How To get Money Into Your Account
BetOnline offers just as many deposit options as they do payouts, so there are plenty of choices that can be made here. First and foremost we have to mention the fact that both Visa and American Express cards are accepted. This certainly makes it easy for many players from the United States to deposit.
Continuing with available U.S. methods are Western Union deposits and MoneyGram transfers. These take just a few minutes to get to the cashier before being processed and ultimately funded into your account to wager.
For those who prefer other methods there is also the option of a money order than can be used as well.
BetOnline Sports Betting Bonuses & Requirements - Deposit + Reload Bonuses
BetOnline offers a lifetime bonus for bettors on every deposit that they make into the sportsbook. This deposit bonus is good for up to $2,500 every time a deposit of at least $50 is made. This bonus is now unified as it used to separate users by the deposit methods they used all the way down to the match amount and the bonus codes needed to claim it. Needless to say, with the bigger maximum and all the other details, it is now better than ever.
In order to claim the 50% deposit bonus, BetOnline account holders will need to enter the bonus code YESBONUS, which will rewards the user with the corresponding amount up to $2,500. There is a 6X rollover requirement for the user to be able to withdraw the bonus money from their acccount.
What Does BetOnline Offer To Bet On?
The sky's the limit in terms of betting odds at BetOnline. From the perspective of what sports are offered, this is easily found on the left hand menu of the sportsbook. The sports are broken down in general, with bettors able to click on the sport to find the leagues. For example the sport of football can be seen, and when clicked on the NFL, NCAA and CFL will pop up.
Though BetOnline is loaded with many different opportunities to actually place a wager, betting on parlays might just be our favorite out of all of them. Parlay wagers can be exciting because they can produce the highest profit margins. Bettors can have completely different parlays and make up ones that they want for great profit chances. Of course, there are plenty more choices than parlays as well.
BetOnline Sportsbook Support - How To Contact
BetOnline offers customer service help to all players and even those who are not yet account holders, but may have questions. Email BetOnline as cs@BetOnline.com for inquiries, or you can call them at 1-888-426-3661. This is the number for players in the United States only.

Bottom Line on BetOnline's Online Sportsbook...
BetOnline is definitely one of the top sportsbooks for bettors looking for a bunch of different payout options to pick from. BetOnline knows that payouts are very important and have never had an issue with their account holders.
Aside from that though, if you are looking for a reliable sports betting site that features plenty of betting lines and great bonuses, this is one for you.