Bookmaker Sportsbook Payouts
Bookmaker.eu is one of the oldest online sports betting sites, with the operators having over two decades in the online bookmaking industry. The Bookmaker name is one that you can trust being that the site is fully licensed by the Government of Costa Rica. This is a sports betting site that is able to cater to both recreational players and those that bet professionally. There is something for every type of bettor at Bookmaker.eu, whether it be the huge bonuses or flexible mobile betting options. You will also find that the online sportsbook excels in the areas of customer service and banking, which we will explore further as you read on.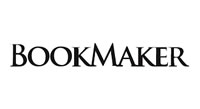 Aside from being "Where the Line Originates" and providing some of the best sports betting action, Bookmaker is also known for their reliable withdrawal methods. Bookmaker payouts are always hassle free and some of the options will deliver your earnings the same day. Your financial information is always kept safe with the latest encryption technology and you can count on your Bookmaker withdrawals being processed quickly. Our Bookmaker review will give you all of the information that you need regarding the payout and withdrawal methods at Bookmaker.eu, plus answer some of the most frequently asked questions about the online sportsbook.
Payout Methods at Bookmaker.eu
We can jump right into our Bookmaker review by telling you that the online sportsbook has you covered when it comes to reliable and expedient payout methods. You will have no problem finding a withdrawal method that fits your needs in terms of payout limits and processing speeds. Each of the methods offers its own unique advantages, whether it is being able to process the payment electronically or having a larger withdrawal maximum. Bookmaker.eu does accept players worldwide, but below you will find the Bookmaker payouts and the types of players that commonly use them.
Person to Person
Person to Person is another name for a money wire transmittal service such as MoneyGram, Ria, or Western Union. After your request has been processed, Bookmaker will send you a reference code that you can use to pick-up your funds from a local retailer. There are more than 200,000 Western Union locations worldwide.
Min: $100
Max: $300
Delivery Speed: 2-3 business days
Fees: $25-$50
Checks
Checks are one of the oldest sportsbook withdrawal methods but they also remain one of the most reliable. You will get a paper check sent directly to your mailbox via regular mail. This is a Bookmaker payout method that is commonly used by United States players.
Min: $100
Max: $3,000
Delivery Speed: Up to 7 Business Days
Fees: $50
EcoCard
EcoCard is one of the best Bookmaker payout methods for non-US customers. The online cashier will credit your winnings to your prepaid EcoCard once every seven days. Keep in mind that withdrawals will only be credited to the same card that you made a deposit with.
Min: $100
Max: $1,000
Delivery Speed: 2-3 business days
Fees: None
Bitcoin
Bitcoin is one of the best Bookmaker payouts for US players. The digital currency is extremely fast and reliable, plus you can request up to five bitcoin payouts per week. If you are a high roller sports bettor looking for higher limits, you can contact customer service to have your withdrawal maximum increased.
Min: $50
Max: $25,000
Delivery Speed: Same Da
Fees: None

Are U.S.A Players Accepted At Bookmaker.eu?
Yes, players from the United States are able to bet on sports at Bookmaker.eu. The online sportsbook puts a great emphasis on popular American sports, which is why you are guaranteed to find betting lines on all of the major U.S.A sports leagues.
How Do I Open A Bookmaker.eu Account?
Signing up at Bookmaker.eu is easy, and the sooner you start betting the sooner you can cash out your earnings. All you have to do is visit the website from your desktop or mobile phone and click 'Join Now'. You will be prompted to enter your basic contact information along with an email and password for logging in. After this point, you only have to make a quick deposit into your account to begin betting on all of your favorite sports!
Do I Have To Submit A New Credit Card Authorization Each Time I Use My Card?
No, Bookmaker.eu does not require players to submit a new authorization after each use. If you use a new credit card, however, you will need to send a new form to the online cashier with proper documentation. This is a security precaution to protect card owners from fraud.
Do I Have To Pay Taxes On My Winnings From Bookmaker.eu?
Bookmaker.eu does not provide information regarding your betting account to any third parties, including details of your Bookmaker payouts. However, the tax requirements for reporting online gambling winnings differs by country. For example, United States bettors should ALWAYS report their gambling earnings, while there is no betting duty in the United Kingdom. You should verify tax reporting requirements with your local authorities.
Does My Payout Come Back Using The Same Deposit Method I Made At Bookmaker?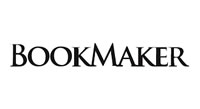 In general, yes your Bookmaker payout method will come back in the same method that you made your deposit with. Methods like prepaid cards, eWallets, or person to person will be paid out in the same method. There are certain deposit methods such as Visa and MasterCard that will not be available when requesting a Bookmaker payout. In these instances, you will need to contact customer service.
When Can I Request A Payout?
Bookmaker payouts are only processed during certain days of the week. Withdrawal requests are processed Monday-Thursday from 9am-5pm Eastern Standard Time. On Fridays, requests are handled up until 12 pm EST, with the exclusion of bitcoin.
How Do I Get Money Into My Bookmaker.eu Account?
Although we focus our Bookmaker review on Bookmaker.eu payouts, knowing how to make deposits is also important. You will find that the online sportsbook provides several deposit options, many of which are instant. The most popular deposit methods are Visa and MasterCard, followed by bank wire transfers for high roller sports bettors. Bank wire transfer have no max on the amount that can be transferred, making this an ideal option for big spenders. Bitcoin is one of the best deposit methods for US sports bettors because it has unmatched reliability. Other deposit options include EcoPayz, Neteller, and WesternUnion.
What Can I Bet On At Bookmaker.eu?
Though Bookmaker does have betting lines on popular US sports leagues such as NFL, MLB, NHL, and NBA sports, there are plenty of other sports to bet on as well. You can bet on tennis, soccer, Formula 1 racing, NASCAR, rugby, boxing, and more. There are even opportunities to bet on the Academy Awards, Grammys, reality TV shows, and political events.
Who Do I Contact If I Have Further Questions?
SportsbookPayout.com feels no Bookmaker review would be complete without customer service information. Bookmaker.eu provides its players with 24/7 customer service options to make it easier to answer all of your questions. You can call toll free 877-827-3978 to talk to a knowledgeable customer care agent that will gladly help you with your concerns. You can also email customer service or start a live chat to be connected to a representative via a chatroom.