Sportsbook Withdrawal Fees + Charges
Nobody likes to pay fees for anything, whether it's a convenience fee at an ATM that's not from our bank, or a processing fee for a purchase we've made. Within the online sports betting industry, payout fees are part of the process. The good news is that fees associated with withdrawing from a sportsbook are not overly excessive, and in some cases can be eliminated entirely.
Different sportsbook withdrawal methods have different fees. If fees are something that's important to you, then this is the page for you. Below, you'll find information on different sports wagering payouts, and the fees that accompany them. Some methods base fees of the time it takes to receive, others by the amount of money being withdrawn. And then there are some with just a flat fee regardless of the other variables.
Average Fee For Using Different Sportsbook Withdrawal Options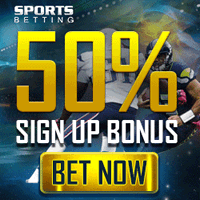 Business Checks + Bank Drafts - This is probably one of the common payout choices available to bettors. Checks will have standard fees applied to them. However, there are betting sites that give multiple check options, which are in how they are delivered. A check through the mail has the lowest fee of most sportsbook withdrawal options and even when compared to a check sent through a courier. The highest check fee is an ExpressCheck, which is a flat $50 fee at a couple of online sportsbooks like BetOnline and SportsBetting.
Cash Wire Transfers - A flat fee is not what you will get with a wire transfer. Western Union and MoneyGram base their fees on an escalator charge, with the more being withdrawn, the higher the fee. There are typically three staggered fees, ranging from as little as $40 up to as high as $80. To get the biggest bang for your buck it's best to go as high of the limit within the range of payout you are, because you would be paying the same fee for withdrawing $501 and you would for $649 for example.
Bank Wire Transfers - Relatively, bank wire fees are a small percentage to what is being paid out overall in most cases. Going in, a bank wire withdrawal already means a high payout regardless as that is the nature of the withdrawal limits for this method. Subsequently, a $45 fee on a $5,000 withdrawal isn't much. This is one of the nicest fees, but to get this, the amount to withdraw is high. That means the bigger players can get this benefit.
Money Orders + Cashier's Checks - Fees for a money order or a cashier's check is typically a flat rate regardless of the amount. It will be a higher amount than a check, in some cases as much as $80. These methods will be delivered in about the same time as a check.
Payment Issued Back To Debit Card - Using the same concept as a wire transfer but with higher fees and limits, having funds re-applied to the original debit card used to fund accounts carries reasonable surcharges as compared to other methods that work as quickly. Fees for this method are lower than a wire transfer, ranging from $15 to $40 in three different fees. There is a $25 fee sandwiched in the middle tier of a payout. Payouts range from $100 to $2,500 for this amount.
Free Betting Withdrawal Options + Sportsbooks With Free Payouts
Most online sportsbooks will provide bettors with the chance to get a free withdrawal(s) by adhering to guidelines established in the payout rules and policies on the site. Whether it's a certain time or a certain method, the information will be available to the account holder or prospective account holder.
Some of the most popular payout options include a check that can be sent to the player. Taking anywhere from 7-30 days to be received, checks are a safe and efficient way to receive a payout. Several sportsbooks provide free check withdrawals every 30 days or calendar month, including Bovada, 5Dimes, BetOnline, and SportsBetting. Bovada offers the free withdrawal once per month, while the other three require every 30 days for the free payout $50 discount on a payout fee.
Bank wire transfers will typically have high limits, but fees that come along with them are small by comparison. However, there are several sportsbooks where a free withdrawal is offered over an established timeframe which allows users the ability to bypass the fees. Bovada Sportsbook allows a free bank wire withdrawal every 28 days, while SportsBetting, 5Dimes, and BetOnline state that every 30 days for a withdrawal will result in a free payout or a $50 fee discount. All of these books could potentially charge bettors a payout fee if they withdrawal more often.