Sportsbook Withdrawal + Payout Times
Arguably the most important aspect of the entire scope of the payout process for online sports betting sites is the time it takes to pay a bettor out. With money going in and money coming out of sportsbooks, it's important for bettors to understand how the money is withdrawn, and what the expected length of time a payout can be received.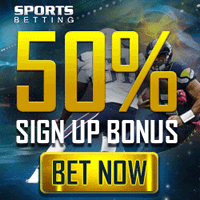 The content here is designed to go down the list of specific methods of deposits and discuss the payout times that coincide with the methods. Outside of that, are several questions with answers all concerning a facet of sports betting that bettor's are commonly lacking knowledge in. Bettors want their winnings, and they want their winnings to them quickly without delay!
Fastest Sportsbook Payout Method
A wire transfer can get a sports betting payout to you in the same day, though it takes a minimum of 12 hours on average, up to 36 hours. Even at the longest point, a wire transfer is shorter than the other method's shortest time. Fees do come along with a wire transfer, but they come along with other methods as well. And what's more is that the fees are set around the amount, so bettors don't have to pay more money to get it there faster.
Payout Times For Online Sportsbook Withdrawal Methods
Checks - Depending on the sportsbook that a bettor chooses will present them with either a single check option, or several. The thing about having more than one check option to pick from is that the times will be different. The fastest check option is an ExpressCheck. This will get to a bettor within seven days. The next-fastest choice is the check through a courier, which is anywhere from 7-10 business days. Finally there is the check through the mail, which can take two to three business weeks.
Wire Transfers - In terms of pure payout times, wire transfers are the quickest method to choose. American bettors will have the choice of a Western Union payout and a MoneyGram at most online sportsbooks where U.S. bettors are accepted. Wire transfers like the two we mentioned can get a bettor their payout on the same day! Typically, it takes 12-36 hours to get that wire transfer into the possession of the bettor. The best part is that wire transfer fees are associated with the amount that is being withdrawn and not the time is takes to be received.
Bank Wire - Expect about 10 business days to have your bank wire received. In terms of pure time, there are faster ways. But for bettors who might be withdrawing thousands of dollars at one time, it's definitely a quick way to get one big-time payout without having to break it up into installments for other forms of payouts that limit the number of transactions that can be made per day or per week.
Payment To Debit Card - A payment to a debit or bank card can be among the faster method to pay a player out depending on the options that there are at a sportsbook. If there isn't a wire transfer option, the DCFA is the way to go for speed. It takes just 3-4 days to process, with the payout going on a Visa or MasterCard debit card owned by the bettor.
Money Order/Cashier's Check - It takes about a business week or longer to get a money order or cashier's check sent to the bettor from the sportsbook. This is similar to how a check is sent to a player with it coming through the mail.