Bovada Payouts - The Fastest In The Business
Bovada Sportsbook ranks highly in a variety of aspects relating to online sports betting. Bovada caters to thousands of bettors, many of which are account holders from the United States. Bovada is an online sportsbook that allows American players to set up an account, as it is legal for them to do so. This is because Bovada is not a U.S.-based sportsbook, and there does not violate federal laws. It's one of the most popular sports betting sites in the world and for good reason.
One of the big reasons Bovada's online sportsbook is among the best is specific to payouts is due to the fact that sports betting sites that pay their account holders out winnings fast tend to get good marks on the stat sheet. Happy players continue to return, and Bovada has plenty of happy players. The main focus on this page is to highlight the sportsbook payouts available at this sportsbook along with other general aspects of the site.
How Long Do Bovada Payouts Take?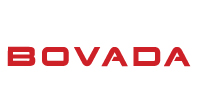 There are several methods in which a player can receive a payout from Bovada, but the fastest options come from Bitcoin or electronic transfer through Western Union or a MoneyGram.
Bitcoin payouts at Bovada usually happen within 24 hours and sometimes can be much faster. They love when their players use Bitcoin for transactions and they reward them easy withdrawals and with speedy service.
The other two 'rapid transfer' options referred to on site by Bovada. Either a Western Union transfer or a MoneyGram Transfer can reach a player in as little as 12 hours, though sometimes it can take up to 36 hours. Either way, this is a very fast sports betting payout method for the American player to be able to receive their winnings from a sports betting site.
Sportsbook Withdrawal Methods At Bovada
Bovada offers payout methods that are available for a variety of types of players and their preferences. The good news for U.S. bettors is that each method is available for them to withdraw on site, which is not always the case even at sports betting site accepting Americans.

Bitcoin Payouts At Bovada - Bitcoin is the biggest thing out there for sportsbook payouts, and that is no different at Bovada. For more then a year now, Bovada sportsbook offers Bitcoin payouts that are completed within roughly 24 hours. They advertise Bitcoin payouts all over Bovada and they also accept deposits using it as well. The limits for Bitcoin payouts at Bovada are as much as $25k per withdrawal if you are a VIP player. Read more about Bitcoin sportsbook payouts here.
Courier Check Payouts At Bovada - Bovada features a courier check option, which will take in the neighborhood of 4-7 business days to be received. This is following the withdrawal request, which can take about 24 hours to be approved.
Western Union Payouts At Bovada - The Western Union transfer is the fastest method to get money out of Bovada. You can get it 12-36 hours after the payout has been approved on site. Fees from $20 to $60 can come attached, depending on the amount. The max per transfer is $800.
MoneyGram Payouts At Bovada - The MoneyGram payout option follows the same lines as a Western Union transfer. A minimum payout of $100 is required, with the cap set at $800. Bettors can expect to get their winnings fast from MoneyGram, receiving it by the next business day.
Bank Wire Payouts Payouts At Bovada - This type of transfer takes up to 10 business days to be received, but one of the advantages for using it are the high payout limits. It also helps that Bovada allows users to receive one free payout every 28 days. It's very safe and only takes a little bit of time and effort to setup. Once done, it will never need to be done again as long as your account remains active.
Bovada Payout Fees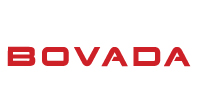 Fees for different sportsbook withdrawal options were briefly mentioned up above relating to Bovada payouts. There are typically fees associated with any type of online sportsbook payout. Some fees can hinge on the time it takes to receive a payout, while others will relate to the amount of money that is being withdrawn. This is most evident in the two wire transfer options at Bovada. It's a progressive fee, where the more being paid out, the higher the fee, with the cap set at $60 for the maximum withdrawal.
How Often Can Bovada Users Receive Sportsbook Payouts?
Bovada allows a free withdrawal for players once per month on the calendar, so if fees are something of a concern this is a good place for you to check out. There is also the opportunity to withdraw at a more rapid rate, but standard fees will apply accordingly. Those users who choose to make more than one withdrawal per month will be subject to a $50 processing fee. Bovada doesn't want to handcuff their players by allowing them only so many opportunities to withdrawal, but they do provide incentives for that single withdrawal each month with no fees coming along with them.
Other Stuff You Need To Know About Bovada's Sportsbook
Bovada Sportsbook is not just highly thought of because of the payout options. This betting site makes it easy for players to join, offers some great incentives, and of course features a wide variety of betting lines for players to take advantage of.
How To Join - The Bovada Sign Up Process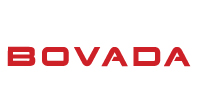 The process to create an account at Bovada is about as easy as any sign up process can be. All that is required is some information on the 'Join Now' page such as name, address, state of residence, date of birth, and a new login to be created to store your account information in. There is no cost associated with joining Bovada nor is there any monthly or annual fee for holding the account.
Are U.S.A. Players Allowed To Bet At Bovada?
USA players are welcome to create accounts at Bovada. There are a few stipulations to be aware of though. This is specific to three states, in New York, Maryland, and Washington. New Bovada accounts are not accepted from there states. Residents In all other states are able to sign up at Bovada and join. Bovada is a legal sports betting option for American players to utilize.
Bovada Deposit Methods - How To get Money Into Your Account
Depositing is equally as important as making a withdrawal. Users will notice some similarities between the funding and pay out methods on site. This is specific to the two rapid transfers in Western Union and MoneyGram. Both are accepted methods. But the most popular method to make a deposit is the Visa card option. Visa credit, debit, prepaid, and gift cards are all accepted at Bovada.
Deposit methods are instantly funded into your Bovada account upon receipt. Visa deposits are instant transfers, while a rapid transfer could take a couple hours to be received by Bovada customer service.
Bovada Sports Betting Bonuses & Requirements - Deposit + Reload Bonuses
This sports betting website offers new users a free bet up to $250 when they join Bovada and make that first deposit into their account. This is a 50 percent addition to the initial deposit so a $500 deposit would be needed in order to obtain the maximum $250 in free play that is available.
There is a 3X rollover requirement for the sportsbook, which means that the deposit amount plus the free bet amount will need to be played three times to be taken out. The free bet option is good for 30 days after your first bet is made. Only U.S. bettors are eligible to receive the free bet bonus option.
What Does Bovada Offer To Bet On?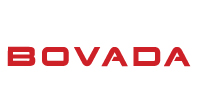 Bovada has sports bettors feeling like a kid in a candy shop with the different sports and wager types that can be bet here. The crop of sports that is available includes all of the leagues that are in the United States - both professional and collegiate can be wagered on. This is highlighted by the NFL and college football sections, the two most popular on site. But the NBA and MLB sections get plenty of play. That is certainly not all, as we recommend you visit Bovada to see all that is offered.
From the perspective of what wagers can be made, Bovada doesn't want to limit their players and offers some great bets. Certainly this will be led by straight wagers, but other bets like a parlay, teaser, and pleaser can be wagered as well. Parlays are the second-most popular wager made on site, to the straight bet.
Bovada Sportsbook Support - How To Contact
Bovada offers a general support phone number for sportsbook questions, which is 1-888-263-0000. Outside of that, fill out an online contact form that can be found on the 'Contact Us' page on the home screen by clicking the link. Bovada is there to answer any and all questions or concerns for prospective players and current players.

Bottom Line on Bovada's Online Sportsbook...
Bovada is truly one of the best sportsbooks that you can go with. From the moment the account is created, through the payout process, it is first rate. Bovada's users can expect to have their payouts very quickly, regardless of the method chosen. Players are very satisfied, which is why Bovada is one of the most popular sports betting sites in the world.